The NCHL is heading to Richmond, BC this August to host the Inaugural British Columbia Provincial Championship!
All teams are welcome, you do not have to play in the NCHL.
There will be 2-3 divisions based on how many teams we get.
The cost is $100 per player, but a team needs a minimum of 11 players (including a goalie). You can sign up with more players if you desire.
The qualified players from the Championship teams from the 2018-19 Richmond Winter season receive a free personal entry (worth $100).
Register below today!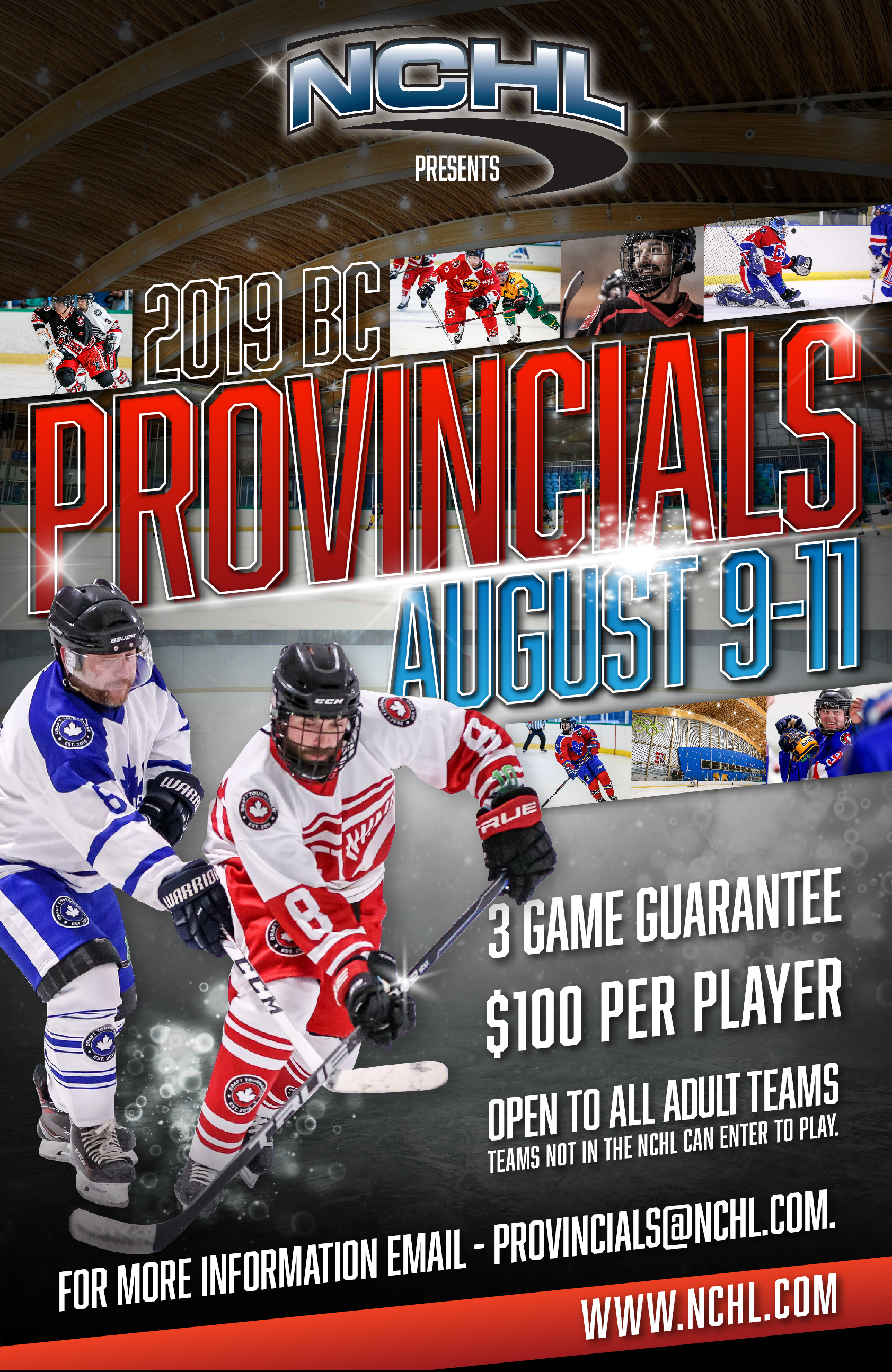 Register Here