Winter 2020-21 Season Cancelled
Hello NCHL Family,
We held out hope, but unfortunately there is no feasible way that we can continue the Winter 2020-21 NCHL adult hockey season. Your team will be credited for any hockey games that they did not play because of the COVID restrictions.
We all love playing hockey in and we all want to get back on the ice playing hockey as soon as we can. There are restrictions in Calgary, Edmonton, and Richmond, so we are doing our best to figure out a plan so that we can play ice hockey again safely.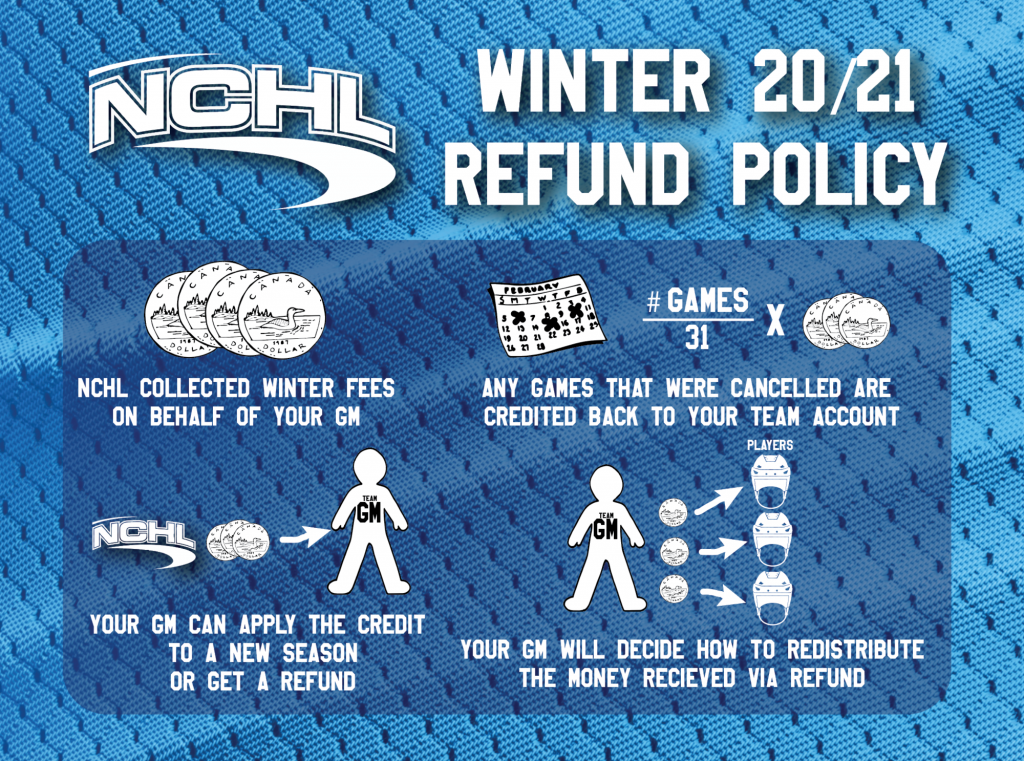 Because of our money collection policy, we will only be giving Team GMs refunds, and they will be responsible for distributing refunds to their players.
GMs can fill out this form here to request a refund, and refunds will be processed in the order they are received. Please allow time for us to process these.
We also have good news though, as we are officially opening registration for the Summer 2021 Season! This is great news for those players that love adult recreational hockey in Calgary, Edmonton, and Richmond, BC! You can keep playing ice hockey with your friends this summer ice hockey season.
You can see all the details for the Summer Season here.
If you would like to keep your team's funds on account, you can use these towards the Summer Season or next Winter Season if you will not be playing this summer.
Please let us know if you have any questions by emailing us at info [at] nchl.com
Thank you for choosing the NCHL!