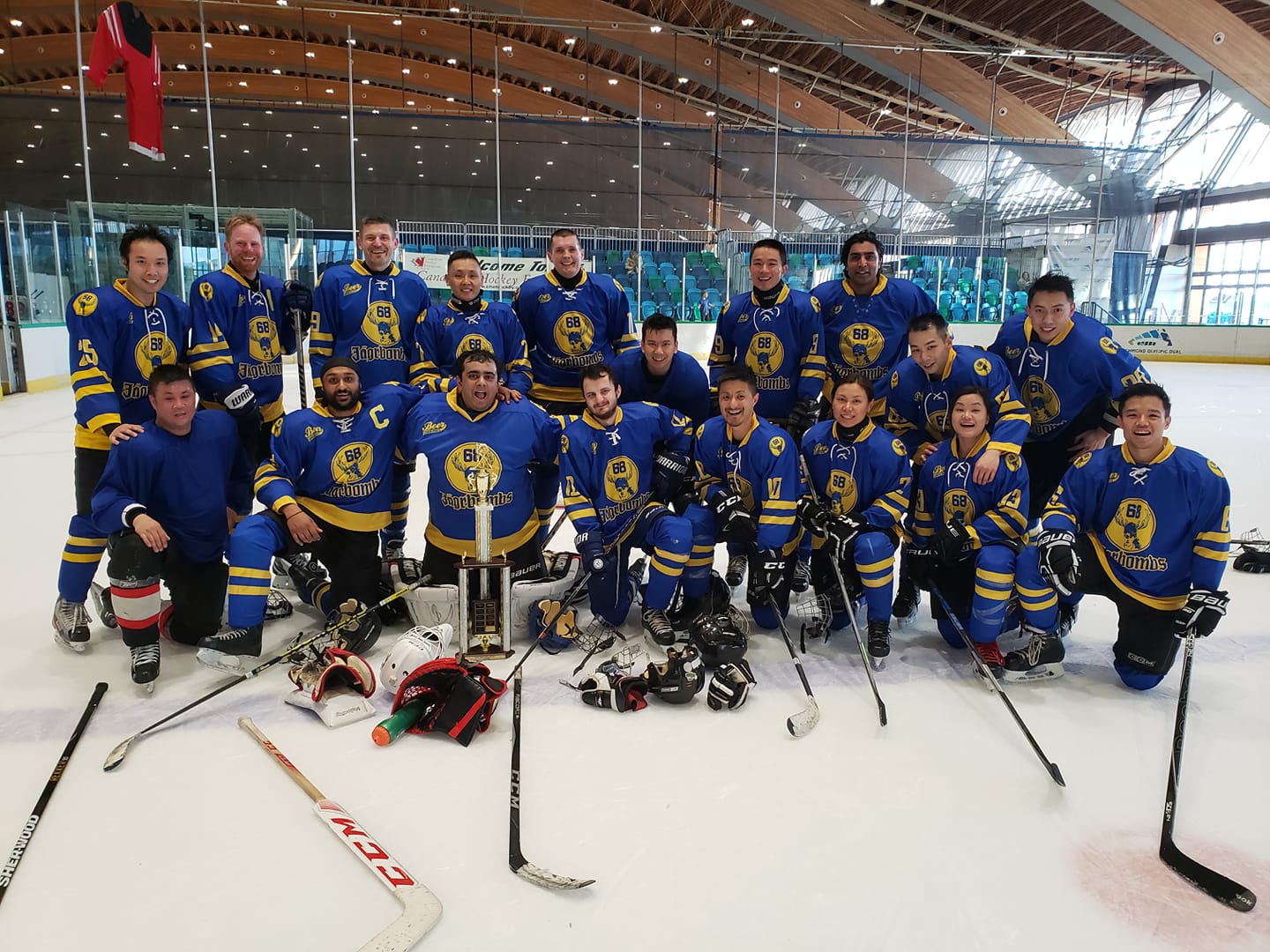 Playing Winter Ice Hockey In A COVID World – Registration Information For Richmond Teams (AKA – The Plan)
As far as plans go, someone once said everyone has a plan until they get punched in the face (Ok it was Mike Tyson and we are paraphrasing).
Mike did get one thing right, with all this uncertainty surrounding us during the great calamity called COVID-19, how can one plan anything right now? Yet we somehow have to proceed with life and hockey.
While no one knows what will happen in the future, we are operating under the assumption that hockey will be back to some kind of normal without the draconian restrictions placed on it by the vagaries of the pandemic.
Other jurisdictions do not have cohort requirements right now, in Manitoba players can play on as many teams as they want and there is no limitation on team sizes as a result.
The same is true in some places in BC (we heard through the hockey grapevine that in Victoria people have been playing beer league hockey for the past 6 weeks without cohort restrictions).
So the trend seems to be moving in the right direction in regards to what winter may look like. And thus we have decided to offer a regular winter hockey season to all our teams that will include:
Choose Your Schedule Option (only in the NCHL)
The NCHL Experience – playing hockey in a safe, fun, competitive and well organized environment
30 Regular Season Games (at the Oval)
1 Guaranteed Playoff Game (every team makes the playoffs)
Best of 3 finals (way more games for your team)
3 stop time periods, 15 minutes each
2 Referees and 1 Scorekeeper at Each Game (or you get a team credit)
Online Stats For All Teams and Players
Individual Payments for Players (only in the NCHL)
Payment Options – one, two or monthly
Season Start – After September 1st, 2020
Season End – Before April 30th, 2021
"But you just said no one can tell the future, so how can you offer this and be sure it will actually happen?" you may be wondering, and rightly so. This is our plan for winter.
If for whatever reason we are not able to offer you hockey in this manner come winter, we will need to adjust so we can still play. It will come down playing hockey vs not playing hockey, and we think playing hockey is always the better choice.
So here is our promise to you, if we are not able to offer the season as outlined above, and have to adjust or cancel hockey all together you will always have the option to either get a refund for the remaining games you did not get, or keep the team fees as a credit until hockey returns.
We will work with each and every team to make sure we take care of you and the wishes of your players. The same way we did this past winter season when it was abruptly cancelled, and the summer season that never happened.
All teams that wanted a refund for games not played have been taken care of.
THE IMPORTANT STUFF
Today we are releasing the season and pricing information for winter. We had to adjust the pricing a little. Ice costs did go up, because arenas must now sanitize surfaces more often, purchase additional PPE and potentially have more staff.
Here is the link to Richmond Winter Team Fees and all available schedule plans.
Registration will open on Wednesday July 8th, at noon MST.
Pre-registered teams will have until Friday July, 10th at noon MST to complete the registration and join the Winter 2020-21 NCHL-Richmond hockey season.
We strongly encourage you to provide us with a deposit at the time of registration or instructing us to apply any unused team credits on account towards your deposit.
Teams that have enough credit on account are assumed to have their deposit fully paid at the time of registration.
See important deadlines here …
If you pre-registered your team earlier when we did not know which way was up, thank you for your support!
That means you now have a 48 hour advantage over any other team that did not do so, and you can complete your registration ahead of these teams.
Why is this important?
Teams that want to get the best possible ice times we can offer for winter need to be at the top of the deposit order because this order determines the selection of your schedule for the winter season.
The team that has the highest placement in the deposit order at that point will choose first, and we will continue this process until all teams chose their schedule for the season.
What does this mean for you?
If choice is important to you, sign up and get your deposit in as quickly as you can.
Please do not wait, complete your registration ASAP and put your deposit down.
Thank you for your support during these uncertain times.
The NCHL – A Better Way To Play!